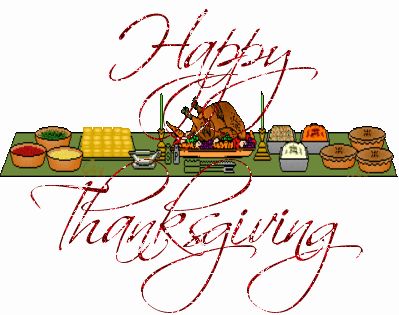 Wow...it's been awhile since I've posted anything.
I do, however, have an excuse. Since last Tuesday (the 17th) I've been either at work or clinical. So, collectively I have worked/had clinical for a total of 84 hours...in a row.
So yeah...working that much will make anyone's body tired....but my 100+ lb on my 5'4" frame has been absolutely horrible. My feet and ankles have still not recouperated from being stood on for 13+ hrs /day.
Talk about inspiration to exercise more...
Anyhow, Mom and I have decided that after tomorrow *Thanksgiving* that we will start eating the type of foods I will be eating after my surgery. ie: high protein, non-starchy foods.
I've just had enough junk food...and I'm tired of feeling as though I am carrying around 2 people on my body.
Anyhow, I hope everyone has a wonderful Thanksgiving.
I am truly thankful for each and every one of you. You are a part of what keeps me going day to day. God bless